Rockwood Academy's English Department aims to equip all of our students with the skills and confidence to communicate in both written and spoken English. We believe that our subject provides the foundation for a world of opportunities in both further study and working life. The English Department aims to develop independent learners, who are avid and passionate readers, through the study of a range and variety of literature, both fiction and non-fiction.
To develop our students' skills and confidence in their use of written and spoken English
To provide a stimulating and engaging syllabus that includes a variety of fiction and non-fiction texts
To develop independent learners and analytical thinkers
To improve the literacy of all our students.
Our Teachers
Head of Department – Mrs S Petkar
Key Stage 3 & 4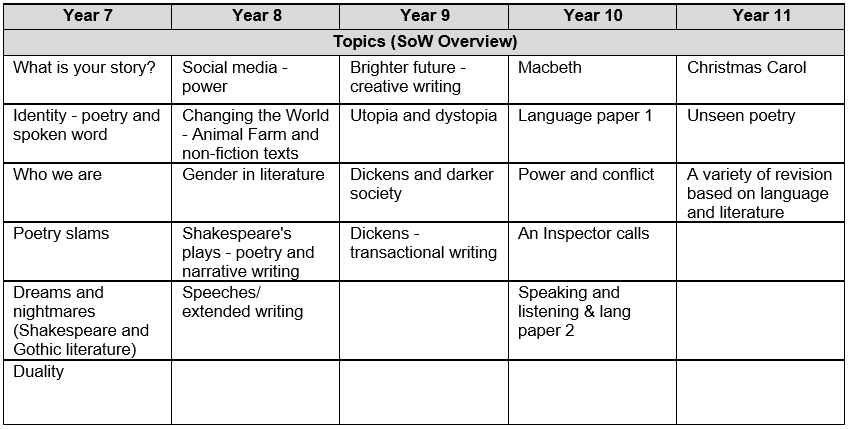 Exam Specification
Current Year 11:
Edexcel GCSE English Language (9-1) from 2015 (1END)
Edexcel GCSE English Literature (9-1) from 2015 (1END)
Year 10 onwards:
AQA English Language (9-1) from 2015 (8700)
AQA English Literature (9-1) from 2015 (8702)
Useful Resources