We aim to develop insight, knowledge, concepts and skills through the study of mathematics, which will enable students to function effectively in modern society.
Students will learn how to tackle difficult mathematical dilemmas, think logically and apply a number of theories to different scenarios.
Objectives:
To develop fluent knowledge, skills and understanding of mathematical methods and concepts
To acquire, select and apply mathematical techniques to solve problems
To reason mathematically, make deductions and inferences and draw conclusions
To comprehend, interpret and communicate mathematical information in a variety of forms appropriate to the information and context.
Our Teachers
Mr A Badmos – Head of Department
Mrs B Rai – Second in department
Miss M Darr – KS3 Coordinator
Mr A Das – Teacher of Mathematics
Mr N Zaman – Teacher of Mathematics
Mr M Haroon – Teacher of Mathematics
Miss O Kara – Teacher of Mathematics
Mathematics Learning Journey
Key Stage 3 & 4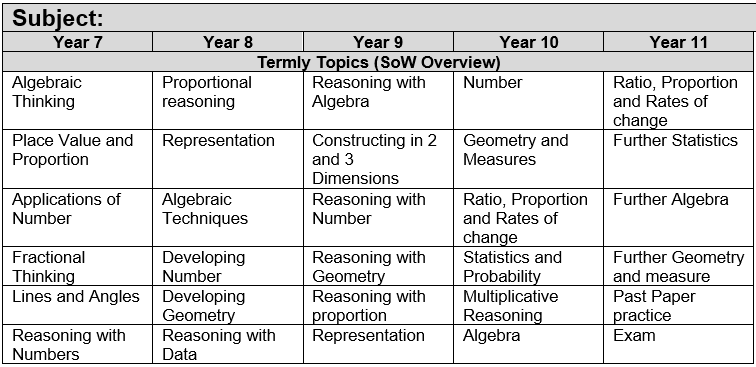 Exam Specification
Pearson Edexcel
Exam Code: 1MA1
100% Exam consisting of 3 papers (1 Non-Calculator and 2 Calculator papers)
2 Tiers:
Foundation – Grade 1-5
Higher – Grade 4-9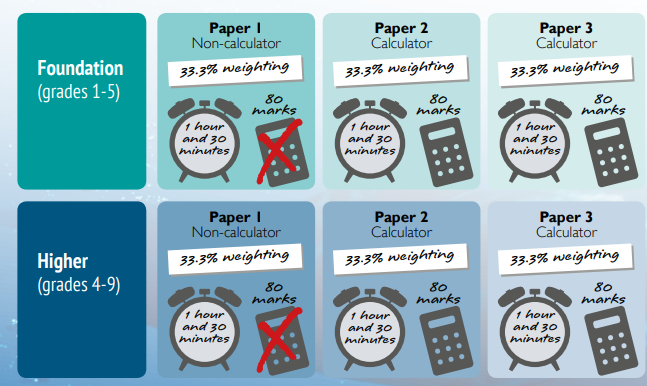 Useful Resources