The Physical Education Department is working together to secure improvement and achieve excellence through challenge, opportunity and success. We provide a varied curriculum that's shows continuity and progression to meet the needs of all pupils, including both those with high ability and those with special educational needs (SEN).
To establish clear targets for pupil achievement and to evaluate progress and achievement by all pupils.
To ensure that girls and boys have equal opportunities to experience the full range of activities in the curriculum (while being encouraged to take part in two or more hours of physical activities per week).
To develop an understanding of how different ethnic cultures impact on world sport.
To ensure that pupils are physically literate individuals who recognise the value of physical activity for health, enjoyment, challenge, social interaction and self-expression.
To ensure that all pupils exhibit responsible personal and social behaviour that respects self and others.
Our Teachers
Head of Department – Miss K Priest
Key Stage 3 & 4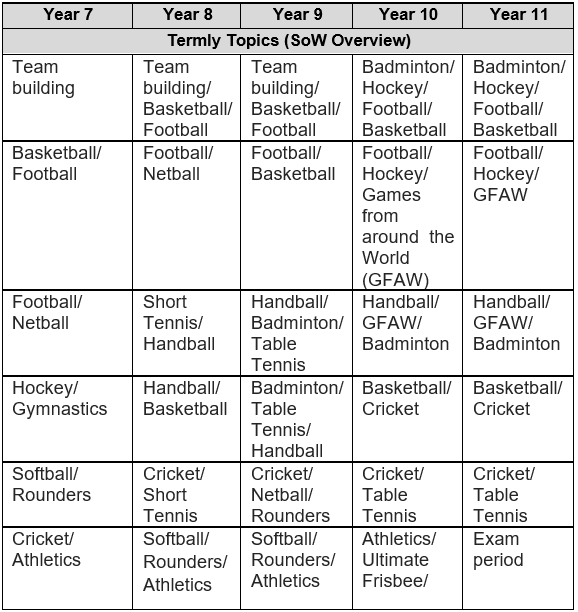 Exam Specification
GCSE PE
Examination Board – OCR Cambridge National Level 2 in Sports Studies